October, 2009 – Bloomington, MN – Just over one year after the Nickelodeon Universe theme park and SpongeBob Square Pants Rock Bottom Plunge opened in Mall of America, ridership and attendance continues to be high.
Nickelodeon Universe is the first theme park for Nickelodeon, and Krech, O'Brien, Mueller & Associates was the design force behind many of the structures. KOMA worked closely with Nickelodeon – who masterminded the overall attraction concept – and with Forrec, a Toronto-based planning and design firm responsible for the overall master-planning of the park renovation, as well as for the schematic and design development of the theming elements. Park rides include Avatar Airbender, Surfrider and SpongeBob SquarePants Rock Bottom Plunge.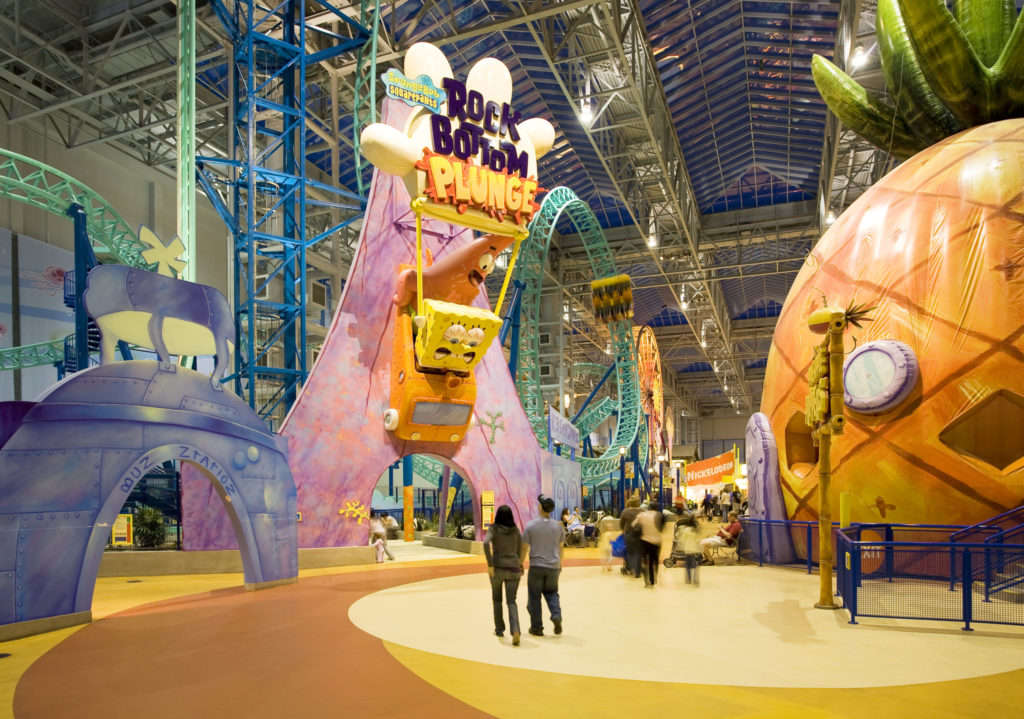 The SpongeBob SquarePants Rock Bottom Plunge especially has drawn rave reviews, as its vertical lifts and 90-degree turns provide riders with a 60-plus foot drop, a maximum speed of over 40 miles per hour and a 4.4 maximum G-force rating. All this packed into a ride time of only two minutes; it's the shortest Gerstlauer roller coaster built yet.
KOMA's role in "The Plunge" was to design the concrete foundation system to support the ride. The design was made complex by the unique construction of Mall of America. KOMA structural engineer Matthew Van Hoof, PE, said, "This was a fun project, but it was also a challenge. It required a tremendous degree of collaboration between the multiple parties involved, and the unique design of the ride required more than 170 separate foundations."
KOMA also worked closely with TivoliToo, Inc., Themescapes and longtime partner PCL Construction Services on the project.