October 2018 – Lino Lakes, Minn. – Renovations are wrapping up at Lino Lakes Elementary School as students and teachers are settling in and a new school year is underway. KOMA designers partnered with Martin Pevzner, Kraus Anderson, and Loucks to modernize various facets of the school in a multiple year remodel that began in 2017.
Located in the Forest Lake Area School district, the building was comprised of decades of additions and remodels and needed a cohesive design, one that highlighted and promoted the school's STEM program and forward-thinking approach to curriculum. New mechanical rooms were added, classroom partitions removed and replaced with floor to ceiling walls for sound control and safety, the courtyard was infilled to add more classrooms, a new secure entry vestibule built, and new landscaping now promotes outdoor learning.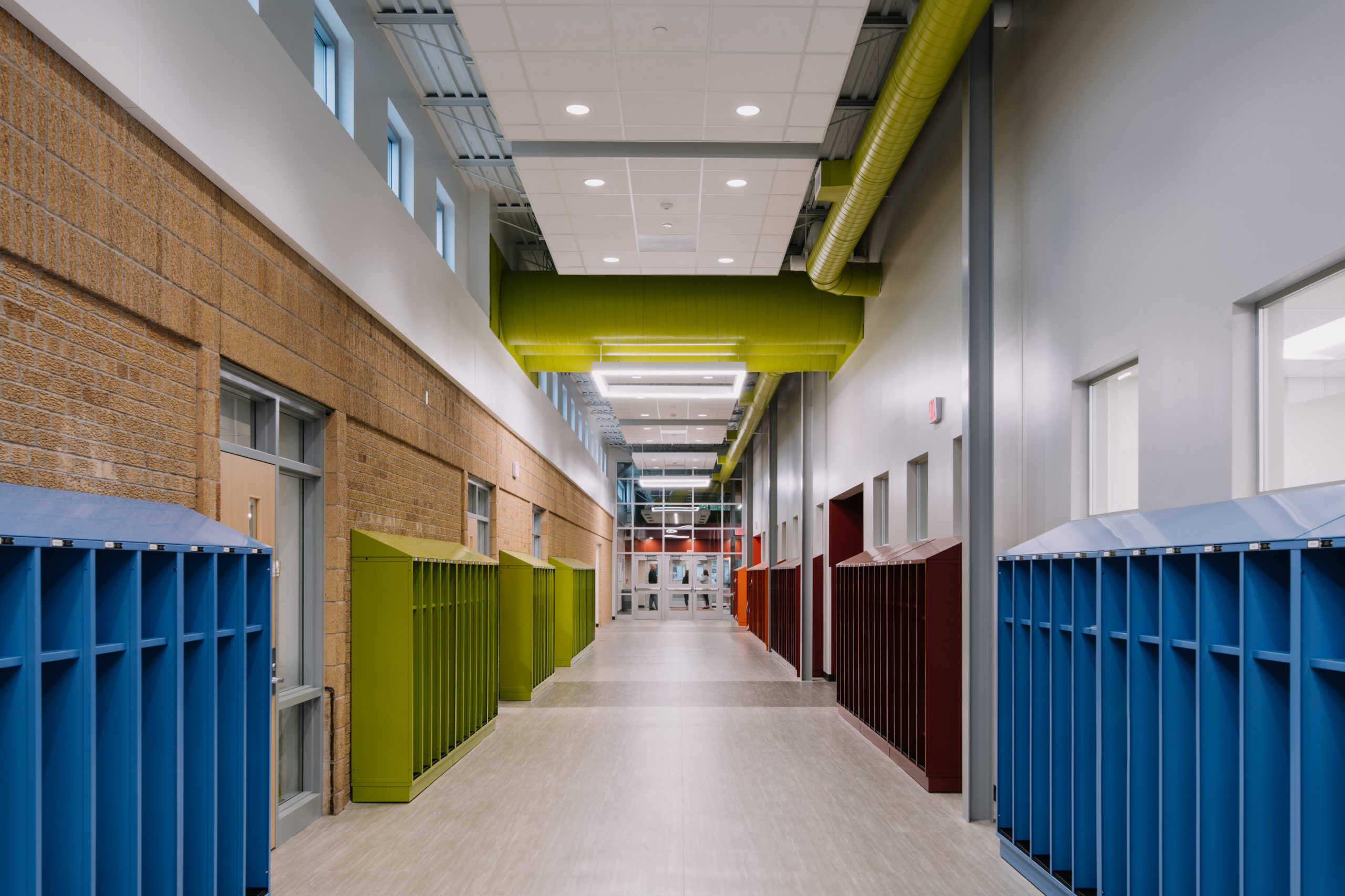 The design incorporates innovative elements that function as educational tools for both students as staff and highlight STEM – which focuses on science, technology, engineering and math. Exposed, color-coded ductwork acts as a map illustrating how air moves through the building. A digital monitor will sit near the entry to demonstrate how the south facing dynamic glazing is computer programmed to tint and change throughout the day in reaction to the sun angle. Structural beams, columns, and connection bolts are left exposed to spark a conversation about physics. And the centerpiece space, a large, two-story commons area, is designed to serve as a hub for both the students and the community as a whole.  All these elements come together to tell the story of a building whose renewal serves to reinforce the school's goals for the future.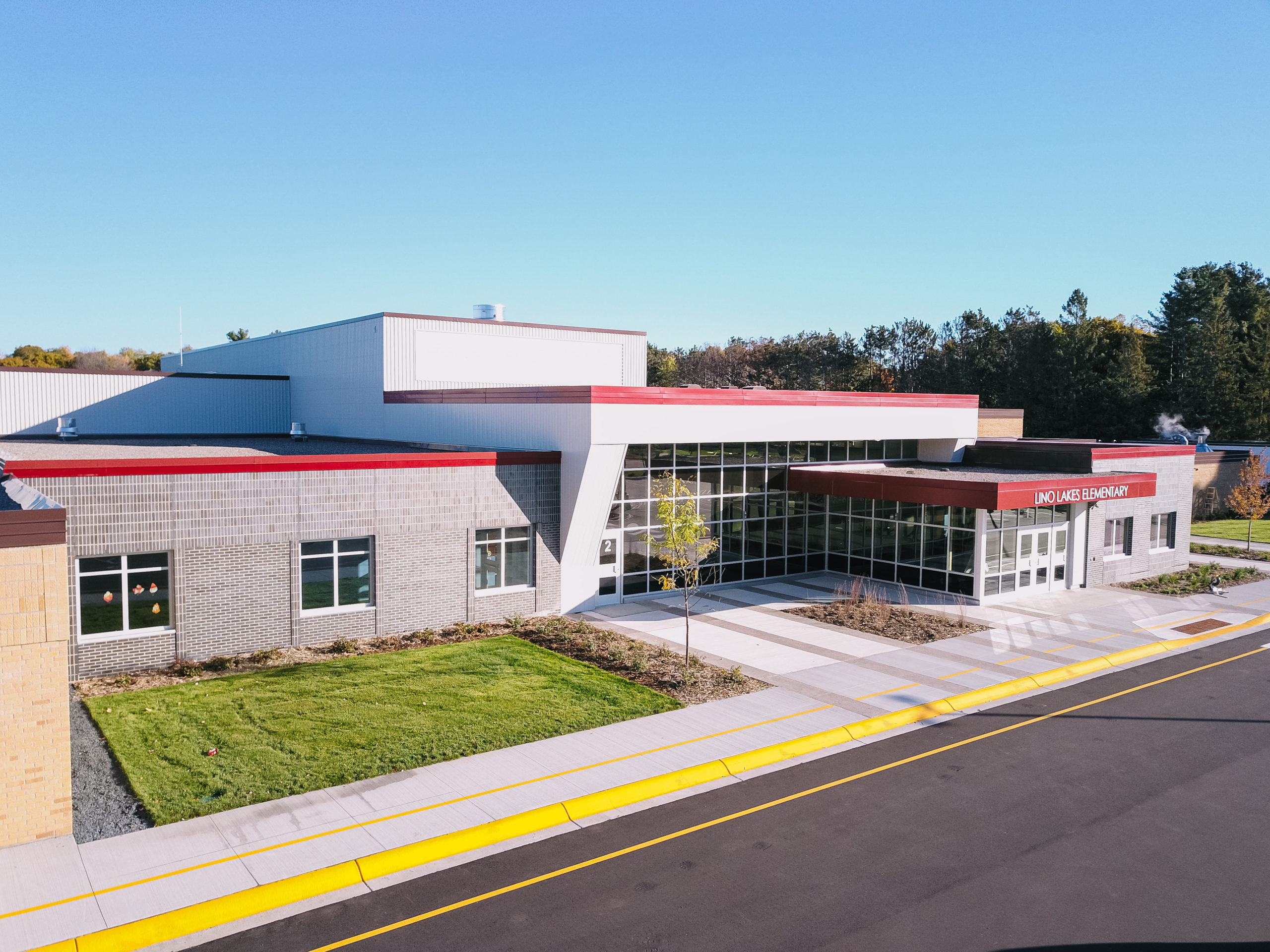 "It was a challenge to create a building that not only cohesively improved the function but would highlight the exploration in the STEM curriculum," says principal architect Marc DuBois, "we want the students to be able to see the duct and learn that cool air is distributed through it in the summer or see a structural beam and column connection and begin to understand more about physics  – it was important that it was not just a space to hold class but a learning tool itself."