January 2010 – Bloomington, MN – The holiday decorations at Mall of America got a facelift this year, thanks in part to help from the structural engineers at Krech, O'Brien, Mueller and Associates. New wreaths and arches, designed by Mall of America's design team, filled the shopping center with holiday cheer from mid-November to the beginning of 2010.
"Each wreath weighed over 400 pounds," said KOMA structural engineer Matthew Van Hoof, "and each arch was over 600 pounds. We had to verify the building could support the new weight." For the first time, the wreaths were hung horizontally in tiered levels instead of vertically, and this change – combined with the extraordinary weight – required special attention be paid to structural load capacities. The project also included helping MOA figure out how best to hang the wreaths, and what kind of hanging devices to use.
The arches were in open areas throughout the shopping center, and KOMA designed the connections between the arches and existing railings to keep the decorations from rotating or collapsing inward.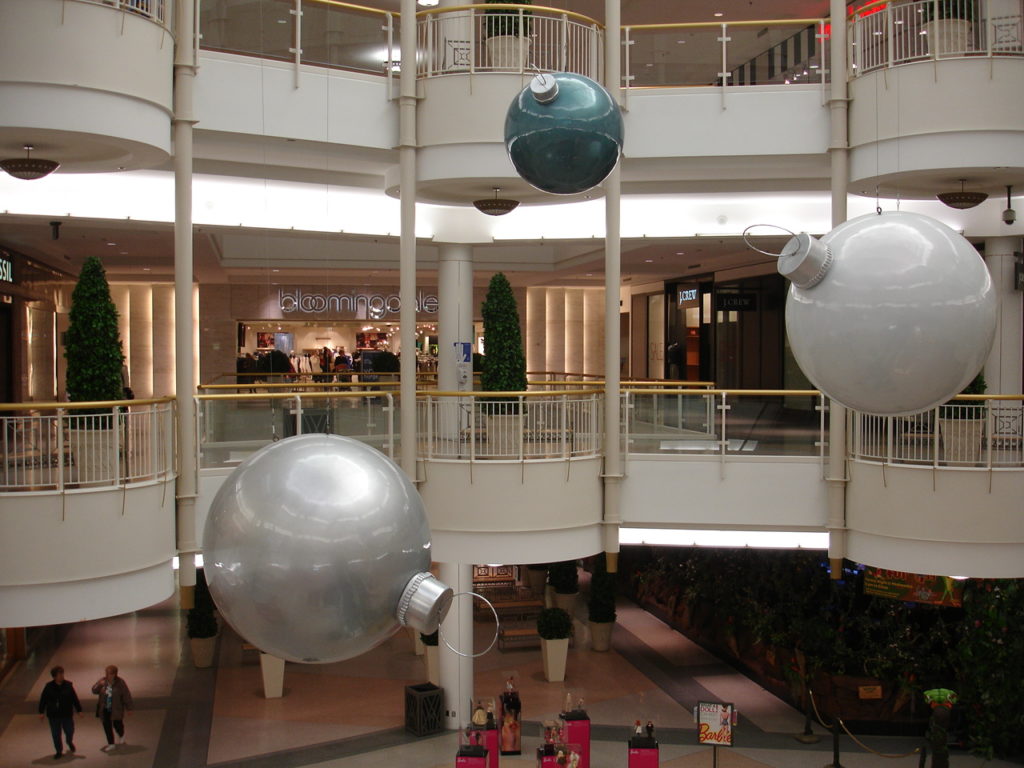 The project and its inherent suspension challenges were unique because "you don't usually deal with wreaths on a regular basis in my profession," said Van Hoof. KOMA and the MOA team started work on the structural elements in September, and there was a lot of work to accomplish before the decorations were unveiled in the weeks before Thanksgiving. They replaced decorations that had been in use for a number of years, and Van Hoof expects that these designs will be reused again in future holiday seasons.