July, 2009 – Eagan, MN – Krech, O'Brien, Mueller & Associates continues its involvement with Eagan Hills Church, providing engineering, architectural and interior design services for a three-story classroom addition, slated for completion in mid-autumn of this year.
KOMA had designed an expansion and renovation of the church's existing sanctuary in 2003.
The classroom addition project is a three-story, 18,000 square-foot building connected to the original church building. The project was designed using concrete form masonry units for the exterior and wood studs for the interior walls to match the existing church and provide a maintenance free exterior. When completed, the addition will provide additional classroom, office and gathering spaces.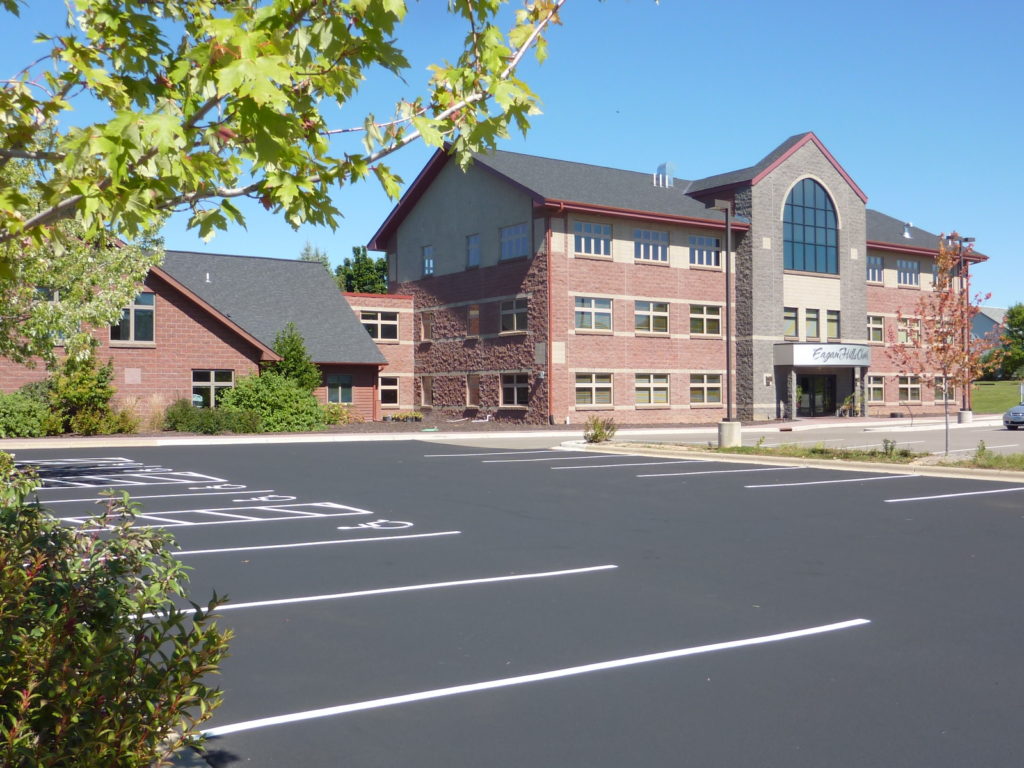 KOMA architect Marc DuBois, AIA, commented, "It is a privilege to have the opportunity to help Eagan Hills Church address their space needs. We have a long history with the church, and appreciate the opportunity to bring our engineering and design services to bear on their behalf."
DuBois noted that the third floor features a vaulted space which will double as a youth meeting room and a video café on Sunday morning for overflow seating for the worship services. Also, the addition was developed in such a way as to allow for future building expansion.