May 2012 – Plymouth, Minn. – The Bühler Food Innovation Center, a premier food-grade processing facility, recently opened its doors in Plymouth, Minnesota, and did so with the help of engineers and architects from Krech, O'Brien, Mueller & Associates.
Bühler, a global leader in technologies and services for food production, wanted to develop an innovative facility that showcased its various food processing options and equipment. The facility also needed to fully extend the company's industry-leading Food Safety Initiative, which seeks to give customers the knowledge, equipment and other resources to fully understand and comply with FDA guidelines. To that end, it was important that the facility itself adhere to specific sanitary standards in both design and operation.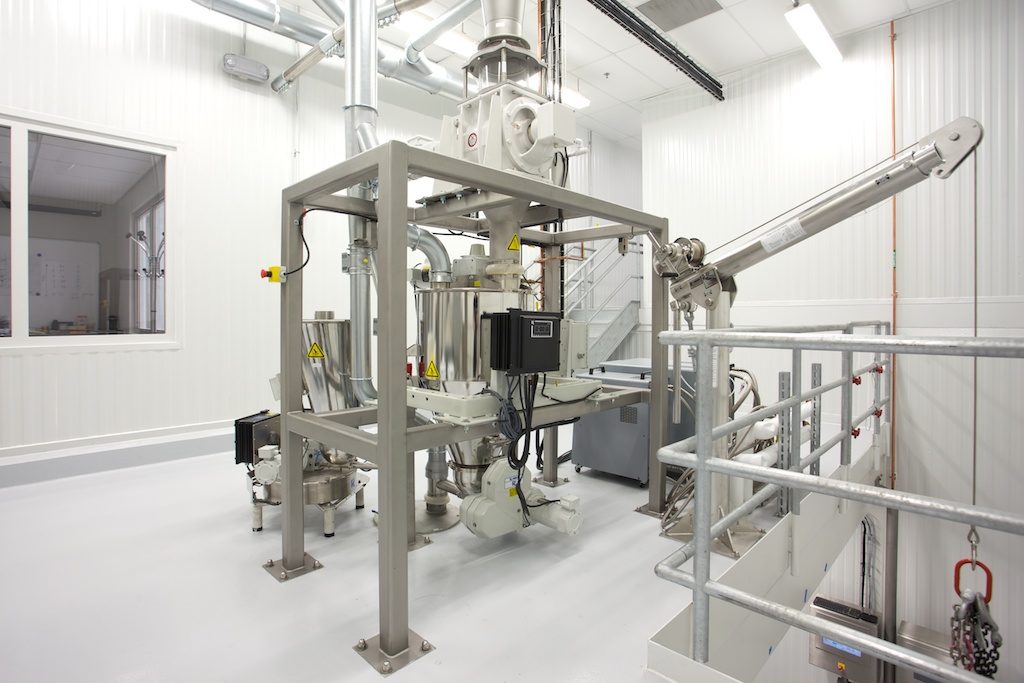 KOMA and longtime partner PCL Construction worked as a design-build team to create and execute the Bühler space.
Mike Lisowski, PE, KOMA principal engineer, said, "An area of an existing structure was identified and we developed plans to create both the various processing lab spaces as well as an observation and meeting room on the second floor. Bühler also has a number of state-of-the-art pieces of processing equipment – mixers, extruders, dryers, etc. – and we needed to accommodate these both spatially and structurally."
He continued, "Because of the various sanitary guidelines that are in place for a facility such as this, we needed to avoid using some traditional elements that might compromise the FDA standards. For example, we used closed-tube members to avoid flat spaces or ledges where dust might collect."
KOMA worked closely with Bühler and PCL throughout the design-build process. Lisowski continued, "We've worked with PCL for many years and complement each other very well. We both bring a particular set of experiences and expertise to the table, and we deliver a better project because of our collaboration."
Lisowski was also quick to point out the value of having both KOMA's architects and engineers involved with the project. "Our structural engineering team works well with outside architects – in fact, we do so on a good many projects – but having our own team involved from a design standpoint allows us to realize efficiencies and deliver even greater value to our client."
Bühler operates in more than 140 countries and employs nearly 9,000 individuals. It is widely recognized as a global leader in the field of process engineering.