October, 2011 – Bloomington, Minn. – Just listed by Forbes Magazine as one of the 15 top-earning dead celebrities – in the company of Michael Jackson and Elvis – pinup model Bettie Page lives on … and is more in style than ever before. At the Bettie Page Clothing store in Mall of America, Page's vintage 1950's-era style has been on display since the store opened in May, thanks in part to partners Krech, O'Brien, Mueller & Associates and Elder Jones Construction.
Featuring vintage styles and pinup clothing of days gone by – including dresses, t-shirts, purses and accessories – the store thrives on Page's pinup-girl image.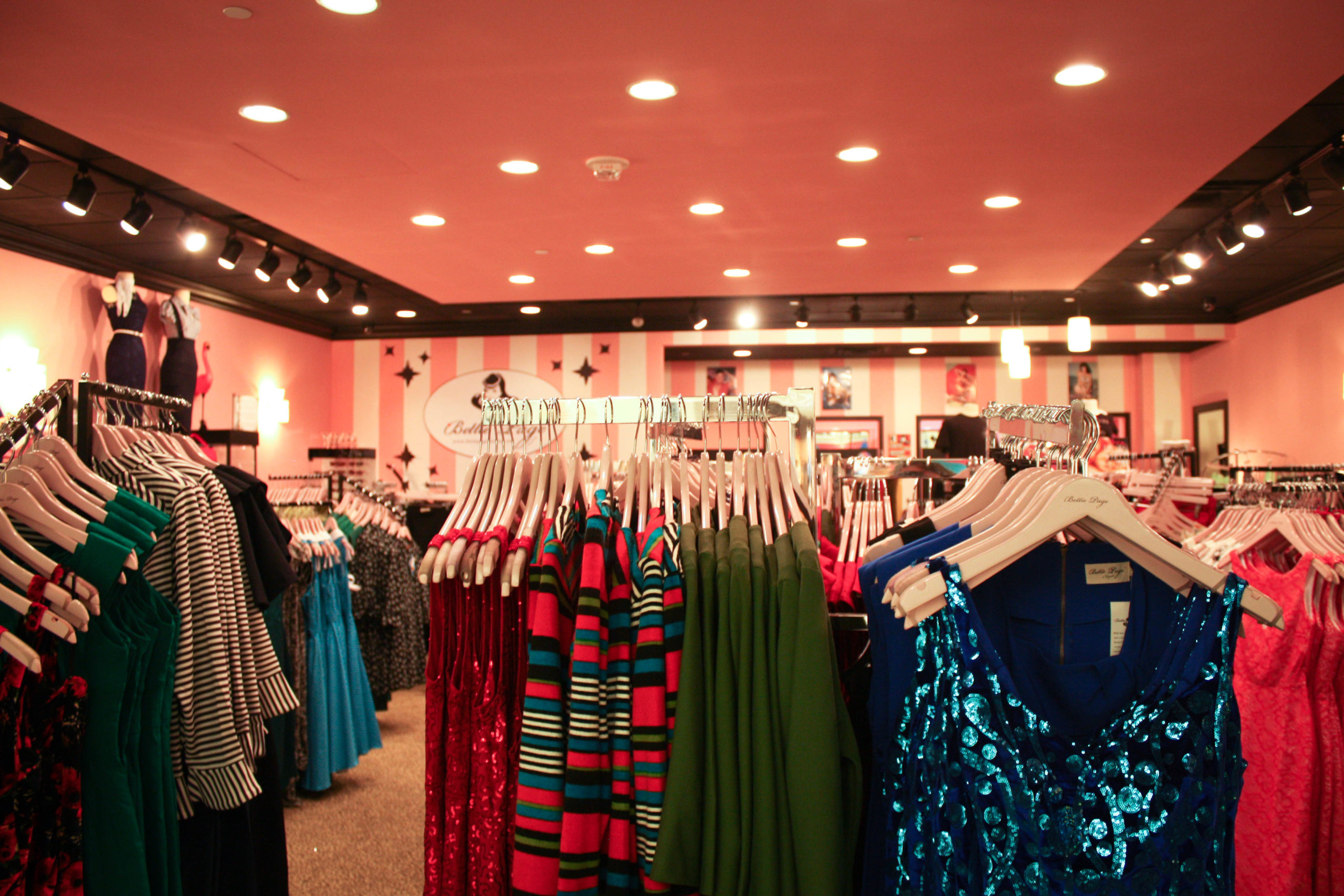 The challenge at the MOA store was to translate the visual brand and vintage aesthetic established in five existing locations into a retail space on the second floor of MOA's recently remodeled South Avenue. The project also entailed working with a tight budget and time frame, and utilizing as many of the existing construction elements as possible … all while adhering to MOA's stringent design and aesthetic criteria.
KOMA interior designer Cindy Douthett Nagel, CID, said, "The collaboration with Tatyana, Jan and Doris from Bettie Page Clothing, and with Jay Saterbak from Elder Jones made the project possible and successful. Working with this highly creative, highly collaborative team was truly a pleasure."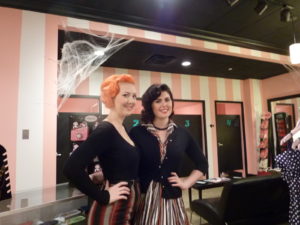 As part of the project, the storefront was repaired and repainted, a new illuminated sign was designed and installed in just the right shade of pink, a soffit was created to give the ceiling interest, and new lighting was added to brighten the space and properly highlight the merchandise. The design team located just the right pattern of "cheetah" for the carpeting and the particular shape of the curve at the black sparkle tile-to-carpet transition was inspired by Bettie's infamous whip, bringing in the necessary "naughty" element. In an effort to reuse as many existing elements as possible, several fixtures were salvaged from the previous tenant and refurbished for reuse, as was the complete storage and stocking system.
Nagel continued, "Our goal was to do more than simply drop the store's brand elements into a new space. We really wanted to make the store come to life in a way that captured its spirit and style. I think we were able to create an atmosphere that very much conveys the store's unique brand."
For more information about Bettie Page Clothing, visit www.bettiepageclothing.com.