Interior Designer | CID, IIDA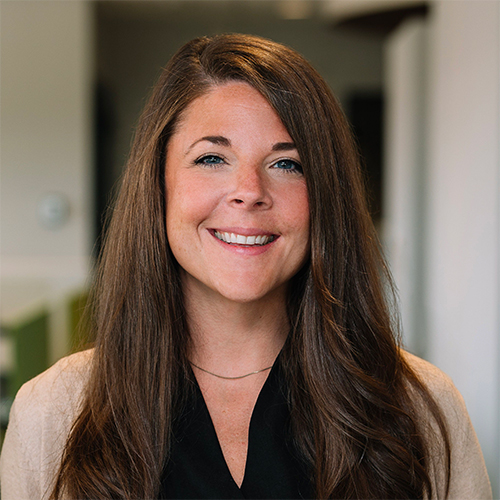 Leanne has a background in interior design and joined the KOMA team in 2015.
INSPIRED BY ART
Art has always captivated Leanne and inspires her work. As such, she always strives to have her interior design work evoke an emotional response and give a building or space an identity.
MANAGING THE DETAILS
Leanne has extensive involvement in all phases of interior architectural projects and their management. She is experienced in selecting interior details, materials, color selections, furniture and furnishings selections, lighting design, space planning, and detailing.
"I find satisfaction in seeing enthusiastic responses of others interacting in a well-designed space."
COMMUNITY CONSCIOUS
Leanne serves on the Minnesota Commercial Real Estate Women (MNCREW) Board of Directors and is a liaison to the Rising Leaders committee that oversees various local charitable opportunities throughout the year.
EDUCATION
University of Wisconsin – Stout
Bachelor of Fine Arts – Interior Design
As a young designer, Leanne had the life-impacting opportunity to visit with famous architect and furniture designer, Ralph Rapson, in his Minneapolis home.