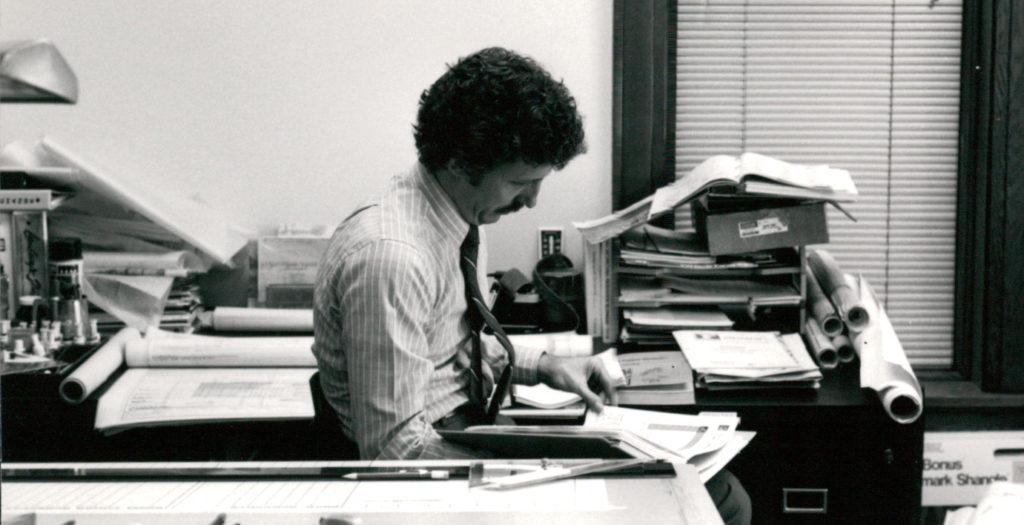 Friends, I have news to share:
I am planning to retire from KOMA as of September 2, 2021.
After more than 44 years in the architectural design field and 34 years as part of the Krech, O'Brien, Mueller & Associates (KOMA) family, I have decided that it is time to put down my drafting pens and magic markers, hang up my drafting board and T-square, and move my colored pencils to the side. It's the right time, and I'm ready. And while I will truly miss being an architect, I am excited beyond words to spend more time with my family, especially with my two granddaughters, Riley (4 years) and Ella (2 ½ years). They are the sparkle in "Bumpa's" eyes, keeping my mind and body in shape with their boundless energy, curiosity, and excitement.
I'm not exactly sure what the future holds for me, but please know that I will always be available for a round of golf, a chat over breakfast or lunch, or an occasional happy hour with friends and my favorite martini. Rest assured that the very bright, talented, and professional staff here will continue to handle your needs with great care and enthusiasm.
What will I miss the most? Without a doubt it is the many friends I have made over the years. I've been blessed with some of the best relationships a person could ask for. Some of my most cherished memories are conversations not about work, but phone calls just to say "hi," discussions that originate from distant airport waiting rooms, texts and calls at 6 a.m., and "quick check-ins" to inquire about our families. I hope all of this will continue to be part of my life, even in retirement.
I want to thank everyone for the wonderful opportunities I have had to be a part of your business and your life.
I have been blessed to have had a professional life that I have loved, and a wonderful family that loves me and has allowed me to pursue my dreams. I am proud to be leaving behind a very strong, stable, and successful company – a company built on the principles of family, integrity, and dedication. All of you have had a hand in our success and for that, you have my sincere thanks. Now on to retirement!!!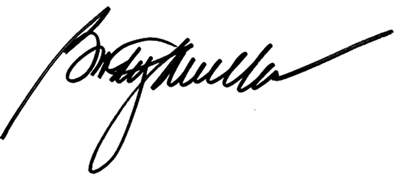 Brady Mueller
bradymueller90@gmail.com | 612-619-1123